When:
November 13, 2018 @ 6:30 pm – 8:30 pm
2018-11-13T18:30:00-04:00
2018-11-13T20:30:00-04:00
Where:
Halifax Farmers Market, 2nd Floor
1209 Marginal Rd
Halifax, NS B3H 4P7
Canada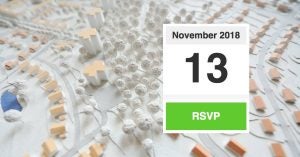 Please join us for a public panel discussion at the Halifax Farmers Market on November 13, 2018.* Hear more about the call for public accountability legislation in Nova Scotia, and improved disclosure rules for the procurement of public services and infrastructure.
Please RSVP below
Speakers will include:
Keith Reynolds, Policy Analyst with the Columbia Institute
Greg Taylor, CUPE National Human Rights Officer – Indigenous Issues
Christine Saulnier, Director of the Canadian Centre for Policy Alternatives – Nova Scotia
Moderated by Erica Butler, freelance journalist and transportation columnist with the Halifax Examiner.
Lack of access to information hides the true costs of public-private partnerships (P3) and privatization. There is a "black hole" for transparency and accountability in Nova Scotia.
P3 deals create "debt bombs" that weigh heavily on future generations. A more transparent and cost-effective approach to public procurement will ensure we can afford all the hospitals, highways, education, long term care and other public services we rely on.
Nova Scotians should demand new disclosure requirements and reporting standards for P3 contracts. There should be no secrets when public money is spent on public infrastructure and services.
*Accessible venue with elevator and free parking
Please RSVP