Breakfast with the national officers
CUPE's national leaders treated delegates to a hot buffet breakfast on Tuesday morning and provided some good speeches for dessert.
While delegates tucked into their eggs and such, National President Mark Hancock and National Secretary-Treasurer Charles Fleury spoke about crucial issues facing workers – and the support that CUPE offers to help them rise to the challenge.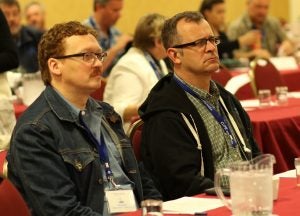 Hancock encouraged them to resist the pernicious trend of two-tier contracts. To fight this false division of contracts, Hancock said that member engagement was key.
"We don't want our members getting information from the bosses – it's way better if they hear it from us," Hancock said.
Hancock underlined the importance of two key issues for CUPE – stopping precarious work and stopping violence in the workplace. Bargaining improvements – around working conditions, scheduling, wages, benefits and pensions – don't have to be huge to make a real difference in peoples' lives, Hancock said.
Hancock describe a recent Ontario conference he had attended where member after member described the kind of injuries they had suffered during their work as health care workers.
"Let's get one thing clear: violence is not part of the job – any job," Hancock said. He described the efforts also of education sector workers, who had document their own injuries they had suffered on the job. Employers continue to expect workers to just accept it, but they won't.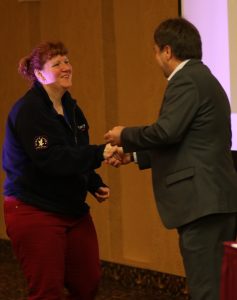 "It's time to turn the tide," Hancock said. "If not CUPE then who will? I say we can take it on and improve the lives of our members."
"Under the National Defence Fund, every local can apply for 'cost shared' campaigns that are split 50-50 with the national office," Fleury explained.
"Locals running these kinds of campaigns must mobilize their members and work closely with their staff and communications representatives."
If a strike is on the horizon, the national office will cover 100 percent of expenses to help prevent a work stoppage under the National Strike Fund," Fleury said.
"If bargaining breaks down, or a strike or lock-out happens, the National Strike Fund is there to help you," Fleury said.
Support includes strike pay, benefit contributions if the employer stops paying them, legal costs and more.
Fleury described recent changes to the National Strike Fund including shorter waiting periods for members to receive strike pay, better coverage for illness and improved accommodations for picket duty or other strike related activities.
Performance for Missing and Murdered Indigenous Women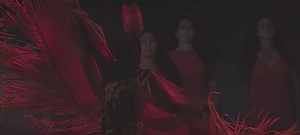 In October 2016, Canada's unions staged a unique and powerful performance with music by A Tribe Called Red, video, holograms and dance to honour Canada's missing and murdered Indigenous women.
CUPE delegates watched the CLC video today, presented by Gloria Lepine, CUPE national diversity vice-president.
"That video really affects me. I have a daughter. It's time for justice. It's time for justice," said Nan McFadgen, CUPE Nova Scotia president.
Watch the video. 
Committee election results
Human Rights Committee
Dwayne Tattrie
Donna McCarthy
Anthony Riley
Steve Stewart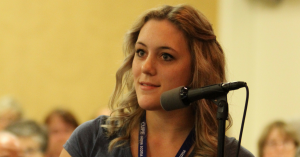 Political Action Committee
Russell Ganaway
Mark Cunningham
Jacqui Giffen
Carmie Erickson
Women's Committee
Michelle Banfield
Kelsie Croft
Nicole Barkhouse
KC MacPherson
Sharon Hubley
Playlist
Power in a Union
Billy Bragg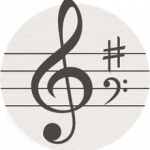 Union Song
Tom Morello
What's Up
4 Non Blondes
Stand by Me
PlayingForChange.org
Redemption Song
Bob Marley
Have You Been to Jail for Justice
Anne Feeney
Running
Jully Black
Credentials Report
8 – CUPE NS Executive Board members
2 – CUPE National officers and staff
3 – CUPE National Executive Board members
3 – CUPE National staff
14 – CUPE staff
9 – Guest
0 – Observers
8 -Exhibitors
223 – Voting delegates
3 – Alternate delegates